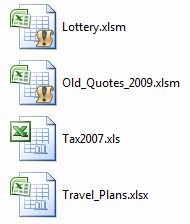 Not so useful response from Norton Chat line. I was calling about something different, but thought I'd ask about this.
5:51 AM : Michael Alexander :: What does the exclamation point mean on the file icons?
5:54 AM Ratna.Sindhura: Please do not worry as this is some thing related to the file that you ahve saved.